Chuck E Cheese Birthday Party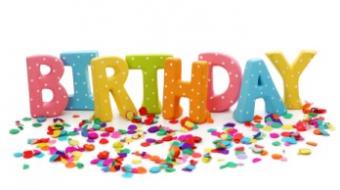 A Chuck E. Cheese birthday party is an entertaining birthday party idea for young children.
About Chuck E. Cheese
Chuck E. Cheese opened its first location in California in 1977. Since then, it has been a favorite place for both kids and adults to play games and enjoy pizza while being entertained by the chain's characters-namely, Chuck E. Cheese the mouse and his friends. The kid-friendly atmosphere makes it a natural consideration for a birthday party location.
Chuck E. Cheese Birthday Party Packages
Packages for parties are available every day of the week. With the weekend a popular time for hosting a party, consider going Monday through Thursday for a less crowded experience. You can even reserve packages online.
Keep in mind that the price, availability and included options vary from location to location. Packages are priced per child, with a minimum of four children in attendance for a reservation. Walk-in parties are available, but not guaranteed.
Star Package
The Star Package is the standard birthday party package. Included for the birthday boy or girl are a token crown, medallion and bank. All children will receive tokens, pizza, and soda. Also provided is the tableware and plates. Reservations are for 90 minutes at a time, though during the week, this may be waived. Check with you local Chuck E. Cheese for details about that particular location's package.
Superstar Upgrade
Upgrades to the Superstar Package include everything in the Star Package, plus a few extras. Items vary by location, but might include:
Balloon for each guest
Additional tokens for each guest
Souvenir cup for each child
Chair cover for the birthday boy or girl
Optional Items
In addition to the package, parents can opt to purchase several other items to increase the fun at the party. Optional items include things like:
Party food platters, such as veggies or sandwiches
Goodie bags
Extra pizza
Cake and/or ice cream
Balloons
Plush toys
Pros and Cons of Chuck E. Cheese Parties
Hosting a birthday at a party place for kids like Chuck E. Cheese does have a few drawbacks. Of course, weighing the pros and cons for any style of party is a necessary part of planning.
Chuck E. Cheese Pros
A Chuck E. Cheese birthday party offers the following benefits for parents hosting a child's party:
Skip cleaning your home and let the Chuck E. Cheese employees take care of the set-up and clean-up.
The kids' party food is pizza, soda and a few optional extras, sure to please young children's palates.
Instead of hiring a birthday party entertainer to visit your home, all the entertainment is provided at the restaurant.
Chuck E. Cheese provides a memorable experience for children, both the birthday celebrant and guests.
Perhaps one of the most compelling reasons to host a Chuck E. Cheese party is because everything is taken care of for you, from the Chuck E. Cheese party invitations to the clean-up, and everything in between. This makes parents as happy as the kids.
Chuck E. Cheese Cons
While the Chuck E. Cheese birthday party is a memorable and fun experience, it is not for everyone. Keep these things in mind:
Cost is a factor when the number of kids invited is in the double digits. In this case, it might be cheaper to host a party at home.
The restaurant and gaming area are often crowded and might be warm.
Although parties are aimed at children ages one and over, it is easy for toddlers to be overstimulated in this party environment.
Parental supervision, despite the Chuck E. Cheese safety precautions and employees, is still necessary when in public with young children. You may need to find additional help to keep track of kids at Chuck E. Cheese restaurants.
Kids may go through tokens quickly, prompting them to ask for more and be bored if they cannot have them or end up costing you more money if you purchase more.
The 90-minute time limit can create a rushed feeling for the party.
---
To find out the current packages available at Chuck E. Cheese in your area, simply fill in your zip code online to learn more. Hosting at Chuck E. Cheese is a great idea kids' birthday party idea.